Hey there, everyone! With the updated rules stating that members may post a topic with all their photography based stuff, here I am sharing it all! As it says I will only post a maximum of 5 a week and will start off with two. I am also going to have my Tips and Tricks posted here. So here we go, enjoy and critique is much wanted!
Table of Contents
-----------------
1. Tips and Hints
2. My photographs and links to the newly posted ones.
3. Suggestions
First off - Stationary Animals
-Approach the animal quietly, not making sudden movements and/or loud noises.
-Look at the animals position, then choose the angle which shows their body and face in the best proportion and shape
-Get your camera/phone focused on the animals head mainly

Make sure the body is also in focus


-Take more than one, at least three to insure you have at least one good photo to take away with you
-If you're not sure about the angle take many from different angles and compare later.
Secondly - Moving Animals
-For a walking animal, get slightly diagonal from the head
-Give yourself a long stretch in front of the animal, to make sure the camera has time to focus
-Make sure its in great focus
-Take a lot of photos, this is some of the hardest photography.
Finally - Landscapes
-Find an angle
-Take many photos
-Fine a main focal point

The point you want to stand out to everyone

and make sure its well focused on this
-See if you want a photo from up high or down low
-What do you want as a background? Do you want any specific elements? Then if you do make sure you find the angle and things you want
Hope this helps everyone and that's about it for now. If you want to see some photography, PM me and I'll show you some examples. I recommend someone should start of with either Still Life or Landscapes to be honest, both can be as annoying as the other.
All my images are edited to add a watermark, none have filters or fancy things unless their purpose was for photo edits and collages.
[Explanation of the image is written BELOW it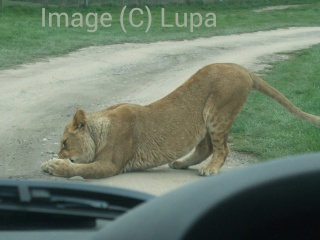 This image is of a female lion [lioness] playing with a Rock [the almighty rock!]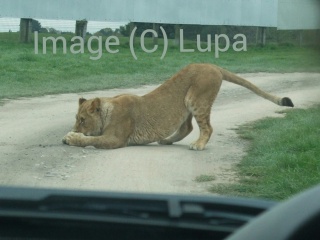 This is a more zoomed out version of the one above. It was taken moments before, they both show different expressions so I had to post them both, seen as I can't decide on one...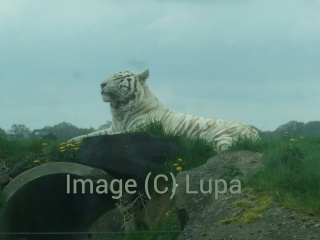 This image is of a white tiger. It's a female by the looks of the size of it's mane. This tiger was a really hard image to get... Rain, through glass and a moving vehicle [not moving as I took the photo but keep suddenly moving due to this being at a Safari Park]
More coming soon!
More images at these links:
http://www.wolfquest.org/bb/viewtopic.php?f=76&t=76765&p=2401140#p2401140
http://www.wolfquest.org/bb/viewtopic.p ... 8#p2402198
http://www.wolfquest.org/bb/viewtopic.p ... 2#p2409162
http://wolfquest.org/bb/viewtopic.php?f ... 8#p2446328
How about your suggestions? What kind of animal or landscape shall I focus on next?
Please give me suggestions on what to do, it will really help me on my photography course and one of my assignments is to get people to give me suggestions on a new focal point, so suggest away!
Thank you for looking through my thread, like I said already, critique and suggestions wanted!