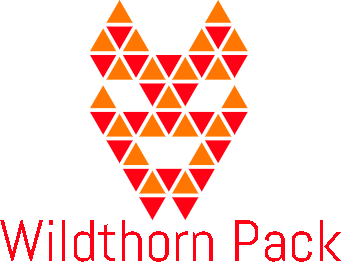 http://wildthornpack.forumotion.co.uk/c5-other
Nyx came to the forest edge and looked up at the tall imposing columns that seemed too massive to be trees, bird screeches echoed
and bounced between the pines before faintly reaching her forward, straining ears. In the
sky above her, an eagle soared effortlessly. Before even stepping into the dark, dense unkn
own, she knew this is where she would make her home.
Hi! Welcome to the Wildthorn Pack, a semi-literate wolf pack, roleplaying game, I hope you enjoy your stay here
Rules:
*No Godmodding
*No Powerplaying
*Keep it PC
*No arguing in OOC
*No powers in the main thread (but don't worry they'll be other RPs you can have powers in)
*This is semi-literate! No one liners please, make it at least 4/5 lines each post, though I understand writers block or if nothing's happening
*Sign up to the website after I've accepted you
*Have fun!
*Put down 3 rules in 'other' to prove that you've read them
Character Form
Code: Select all
Username:
Name:
Age:
Gender:
Orientation:
Desired Rank:
Appearance:
Personality:
History:
Other:
Ranks
Alpha Pair
The Alpha Pair are the heart of pack pack, they care, protect, organise and look over their wolves. Their word is law and they are responsible for the safety of every member.
Nyx~ F
~Nyx will chose in the RPG~
Beta Pair
The Beta Pair are advisors to the Alpha Pair, they are there during important meeting and are there to take over the care of the pack if the Alpha Pair is away. They are also responsible for the apprentices, where they are assigned and what they will be trained for.
~--~
~--~
Delta Pair
The Delta Pair are made up of the leaders of the Hunters and Warriors, they lead the Warriors into battle and the Hunters on missions for food. They also have a say in the Alpha's meetings.
~--~
~--~
Healers
Healers are there to take care of the wounded and sick, their responsibility is to make sure every member of the pack is fit enough to hunt and fight.
~--~
~--~
~--~
Warriors
The Warriors responsibility is to guard against and fight off any threat, they are there to keep the young, the old and the vulnerable from getting harmed. They also take part in patrol parties and join hunting parties if needed.
~---~
~---~
~---~
~---~
~---~
Hunters
Hunters provide food for the pack, they provide kill to those who can't hunt for themselves and those who are too busy. They also take part in patrol parties join warrior parties if needed.
~---~
~---~
~---~
~---~
~---~
Queens
Queens are she wolves that are either too pregnant to hunt or fight or are nursing pups that are too young to be left alone.

~---~
~---~
~---~
Apprentices
Apprentices are young wolves that are training under a warrior, hunter or a medicine cat. Occasionally a member of the Delta Pair take on an apprentice, which is a massive honour, but the biggest honour is being taken on by the Alpha Pair, which rarely ever happens.

~---~
~---~
~---~
~---~
Pups
Pups are wolves that are just moons old and are too young to become apprentices, you are old enough to become an apprentice when you are 8 months old.
~---~
~---~
~---~
~---~
Elders
Elders are senior wolves that are too old to hunt but continue to live in the den and share their wisdom.
~---~
~---~
~---~
~---~